Microsoft Dynamics 365 Cloud
Microsoft Dynamics 365 | Business Management Software
Microsoft has created something incredible with Dynamics 365. Constantly updated, planned support for the next decade or more and even cutting edge integrations like mixed reality. Yeah, this ERP platform is feature rich, easy to expand and so flexible it makes gymnasts blush. The only question left is "Is my business ready for this?" Microsoft is, and it's right here.
11 base applications in the box, this ERP is monthly service based and very well maintained. Cloud based with monthly updates and full documentation in the form of patch notes and base notes, Microsoft has taken the approach of entertainment and applied it beautifully to production software without the weekly maintenance down time.
Call Harwood Consulting and ask about a free consultation with Microsoft Dynamics 365 and see how we can bring your company into the future. And, of course our Silver Certified engineering team can craft and design this platform to fit your company with every feature you want and need.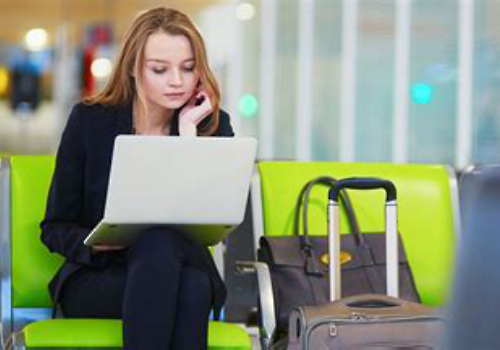 What exactly is Microsoft Dynamics 365?
A monthly service and cloud-based ERP solution to sum it up. With a dream team of cutting edge features and unprecedented support, Microsoft even promises an extremely long period of support and development for this particular platform. This provides stability, reliability and despite being subscription based, affordability to keep your business productive even on the leading edge of production software.
Why do you need it?
This is basically the future, come today for ERP solutions. Industry analysts anticipate every ERP solution to be monthly subscription based eventually as the current model for literally every other digital asset and service has already gone this way. However, this version of an ERP solution provides peace of mind from the #1 software developer in the world.
Not only is this particular ERP platform the best available right now, it promises to remain on top indefinitely or until Microsoft makes something better.
A short list of features you need this for to make your company more productive therefore reducing costs and increasing profits are:
Microsoft Flow — Application automation across the board coupled with localization for any branch of your business anywhere in the world.
PowerApps — create powerful and visually pleasing applications with ease without having to code a single line, with the capability to run on any device.
Power BI — intelligence and reporting as smart and decisive as even your top business consultants and VPs. This information is available out of the box and at a glance without those often lengthy meetings.
Driven Digital Transformation — Modern omni-channel applications infused with AI, mixed reality and social media.
ProDeveloper Extensibility — Keep customization costs low with easy developer access. This helps out massively when you need custom created applications.
What is Microsoft Dynamics 365 good for?
Specifically created with the end user experience in mind, Dynamics 365 is available in several unique installations. Scalable for any size of business, this ERP solution is not for any industry specifically rather, it casts a very wide net with applications built in capable of improving any business.
Ok, so what's included?
Microsoft Dynamics 365 comes with the following applications installed and ready to integrate into your business:
Sales — Robust CRM and AI-driven insights combine with direct integration
Customer Service — Personalized service and valuable interactions with your customers
Field Service — Turn your technicians into proactive servicemen and women
Talent — Streamline talent acquisition and track skilled candidates while integrated with your HR systems
Finance and Operations — Run smarter with automated and streamlined supply chains to elevate financial performance
Retail — Combine a POS application with an eCommerce store with unified sales and product information
Project Service Automation — Incredible project management combines with intelligence to not only track projects past, current and future, but also the intelligence to forecast profits on a per project basis
Marketing — Lead generation, integrated with sales and AI-driven insights combine to create a modern platform, enabling you to make better, smarter decisions for your marketing plans and performance.
Artificial Intelligence — Permeating every application, this feature unifies the entire platform tying insights and intelligence together.
Mixed Reality — While using Microsoft HoloLens, mixed reality comes to life with your business allowing 3D models to be rendered in real time or bringing web help and tutorials into full view while working on a task or repair.
Business Central — Financial management and intelligence based insights to maximize revenue opportunities and ROI.
Our Mission
Our Mission is to provide quality solutions that provide efficient cost-effective business solutions. My organization has been providing companies like yours with tailored business management resource solutions for accounting, ERP, human resources and payroll, fixed assets management, contact management, warehouse management and manufacturing since 1991. The software solutions that comprise our portfolio are all industry leaders in their respective classes. The key difference is the expertise and experience of my staff. I've been fortunate to find truly remarkable professionals who understand business as well as software. They've contributed immeasurably to the success of Harwood Consulting and stand ready to do the same for your organization.
In-Depth Microsoft Dynamics 365 Details
Manage Your Financials
Make Informed Decisions — Connect data across accounting, sales, purchasing, inventory, and customer interactions to get an end-to-end view of your business. Chart financial performance in real time with built-in Power BI dashboards.
Accelerate Financial Close & Reporting — Streamline accounts receivables and payables, and automatically reconcile accounts to close and report on financials quickly and accurately, while maintaining compliance.
Improve Forecast Accuracy — Refine financial forecasts by modeling and analyzing data across multiple dimensions. Customize reports using seamless Microsoft Excel integration.
Automate & Secure Your Supply Chain
Optimize Inventory Levels — Use built-in intelligence to predict when and what to replenish. Purchase only what you need with dynamically updated inventory levels.
Avoid Lost Sales & Reduce Shortages — Maintain the right amount of inventory by automatically calculating stock levels, lead times, and reorder points. Suggest substitutes when requested items are out of stock.
Maximize Profitability — Get recommendations on when to pay vendors to use vendor discounts or avoid overdue penalties. Prevent unnecessary or fraudulent purchases through approval workflows.
Sell Smarter & Improve Customer Service
Deliver Value at Every Touch Point — Prioritize sales leads based on revenue potential. Keep track of all customer interactions and get guidance on best upsell, cross-sell, and renewal opportunities throughout your sales cycle.
Boost Sales Productivity — Accelerate the quote to cash process. Act quickly on sales-related inquiries, manage service requests, and process payments—all from within Outlook.
Deliver Exceptional Service — Gain a comprehensive overview of your service tasks, workloads, and employee skills to effectively assign resources and accelerate case resolution.
Keep Projects on Time & Under Budget
Stay on Budget — Create, manage, and track customer projects using timesheets along with advanced job costing and reporting capabilities. Develop, modify, and control budgets to ensure project profitability.
Plan With Precision — Manage resource levels by planning capacity and sales. Track invoicing for customers against planned costs on orders and quotes.
Analyze Project Performance — Make effective decisions with real-time insight on project status, profitability, and resource-usage metrics.
Optimize Your Operations
Manage Forecasting to Fulfillment — Use sales forecasts and expected stock-outs to automatically generate production plans and create purchase orders.
Run Your Warehousing Efficiently — Get a holistic view of inventory for efficient order fulfillment. Track every item transaction and movement by setting up bins based on warehouse layout and storage unit dimensions.
Reach Optimal Output Levels — Calculate and optimize manufacturing capacity and resources to improve production schedules and meet customer demands.
Protect Your Data & Support GDPR Compliance
Respect Your Customers' Privacy — Use built-in privacy-by-design and privacy-by-default methodologies to help your business comply with the General Data Protection Regulation (GDPR). Grant and restrict access to personal data on multiple levels and enable audit trails to ensure security and accountability.
Handle, Store & Transmit Data Securely — Move and store personal data freely across your systems while protecting it from unauthorized access with Microsoft datacenters' automatic encryption.
Run Your Business Anywhere
Choose Cloud, On-Premise or Hybrid Deployment — Business Central runs where you need it, in the cloud or on-premises, with the same user experience no matter how you deploy.
Take Your Business On The Go — The mobile version of Business Central supports both cloud and on-premise users with a consistent, modern experience across Windows, Android, or IOS devices.
Schedule A Consultation Today!
Locations Served
Harwood Consulting has been providing companies in the Tampa Bay area as well as nationally and internationally including the Caribbean and Cayman Islands with tailored business management resource solutions for accounting, ERP, human resources and payroll, fixed assets management, contact management, warehouse management and manufacturing since 1991.