Microsoft Dynamics NAV (aka Navision)
Equip for success with Microsoft Dynamics NAV, a fully-adaptable, professional business management solution. Microsoft Dynamics NAV streamlines processes, delivering robust analytical reporting and business intelligence, connects employees, pending and current clients and all of your business partners- even across the incredibly vast global marketplace. Microsoft Dynamics NAV can also be adapted to your business and the way it works. Integrated with all of your existing systems, extended to meet your industry's specific needs.
Microsoft Dynamics NAV also works similar to other Microsoft products and tech, people in your company already use, making a smooth transition to this new system from your old platform to minimize training needs, providing a full solution that can move your company forward into the future. Flexible and simple to use, Dynamics NAV offers a tailored user experience for everyone within your organization—assisting work productivity, allow for more confident decisions and respond swiftly to any new marketplace changes and opportunities.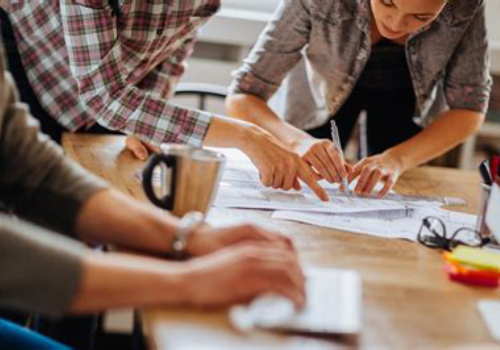 What exactly is Microsoft Dynamics NAV?
A fully-equipped ERP system for your global business, Microsoft Dynamics NAV is best described as an ERP with arms and legs. With easy customization and many programmable additions, Harwood Consulting is also proud of our Microsoft Silver Certified engineering team who can custom program any necessary function so your business runs the way you want it to. High customization doesn't end there. From role-based user interfaces to custom graphics and branding, nobody will even be able to tell what your business runs on while still being supported by the #1 software publisher in the world today.
Why do you need it?
While the word "need" may be a little off putting, once you see the power of Microsoft Dynamics NAV in action, how fluid it is and how adaptable it can be for your entire company, you won't feel the same about that word.
With the power to not only streamline your business, but also the power to change and adapt to whatever direction your business grows into or out of, this ERP system is created to last and perform for the next decade and beyond.
Adaptable
Future-proof
Robust
Fully Customizable
Effective
Fully Integrable
Familiar Function and Control Paradigms
Widely Supported
Do we need to give you more reasons why you need it? How about a free simple consultation or demo? Contact Harwood Consultants to schedule a consultation or demo.
What is Microsoft Dynamics NAV good for?
Designed to be adapted to literally any business, Microsoft Dynamics NAV also has it's own strengths. Business sectors such as:
Textiles
Industrial
Fabrication and Crafting
Shipping and Logistics
Manufacturing
All benefit from the outstanding features Dynamics NAV packs right out of the box.
Of course, there are many other areas of business and service where Dynamics NAV can be applied. In fact, Dynamics NAV is so versatile, Harwood Consulting knows Dynamics NAV can be easily adapted to ANY business of any size. Good for anything, strengths in large companies and corporations, Dynamics NAV is truly a flagship solution for large companies all the way down to mom and pop shops. Contact Harwood Consulting today for a free consultation about this exciting ERP solution.
Ok, so what's included?
When you purchase Microsoft Dynamics NAV, you get all the functions you can imagine in a standard ERP solution along with favorable integrations with any Microsoft product like Office, Mail, the 365 line of products and many products from software companies affiliated with Microsoft. In addition, when you purchase from Harwood Consulting, you receive additional support from our professional staff, including the entire Microsoft Silver Certified engineering team.
Our Mission
Our Mission is to provide quality solutions that provide efficient cost-effective business solutions. My organization has been providing companies like yours with tailored business management resource solutions for accounting, ERP, human resources and payroll, fixed assets management, contact management, warehouse management and manufacturing since 1991. The software solutions that comprise our portfolio are all industry leaders in their respective classes. The key difference is the expertise and experience of my staff. I've been fortunate to find truly remarkable professionals who understand business as well as software. They've contributed immeasurably to the success of Harwood Consulting and stand ready to do the same for your organization.
In-Depth Microsoft Dynamics NAV Details
Business Intelligence (BI) &Reporting
Reporting — To keep business on track, it's essential to monitor current activity and compare it to historical performance and plans. The user needs easy access to specific data related to their task or role, the ability to perform repetitive business processes and have formatted grouped data – all as part of the standard application and setup.
Charts and KPI's — Monitoring organization perfor­mance and drilling into more detail when trends are spotted provides more insight into how the business is performing. The user needs access to simple, easily identifiable business drivers to see the organization at a glance.
Ad-hoc Query and Analysis — Robust analysis capabili­ties within an easy and familiar tool like Microsoft Office Excel enable the actionable insight required to change the direction of a negative trend or take advantage of a positive trend. To remain competitive, companies must be able to compare plans to actuals, analyze that information, make the necessary adjust­ments, and then take action to move forward. In this scenario, the user needs to address specific business questions and problems and perform data calculations.
Financial Management
With Microsoft Dynamics NAV our companywide financial management capabilities can leap ahead with a solution that helps you identify opportunities for improving your operations, business strategy, and the bottom line. Make informed decisions with up-to-date, integrated purchasing, sales, and marketing information. Control how you analyze your financial data and choose whether to focus on the big picture or examine specific details.
Supply Planning
With Microsoft Dynamics NAV, you satisfy demand while improving operational efficiencies by providing insight into the utilization and cost of materials, resources (labor), and overhead throughout your operation. With multiple planning options, tracking, and action messages, you can choose the correct course from among, make versus make options, quickly implement those decisions, make last minute order changes, and offer satisfactory exceptions to give customers what they want, when they want it.
Sales & Relationships
Equip people in your organization to efficiently manage contacts, opportunities, and campaigns while building customer relationships that help drive sales and encourage loyalty. Sales and Marketing in Microsoft Dynamics NAV can help you focus your energy on profitable prospects and customers by taking advantage of connected information and processes and rich integration with Microsoft® Office system programs.
Service Management
Help your organization respond to customer service requests, organize resources for maximum efficiency, and boost customer satisfaction. Tightly integrated information can give you the insight you need to make profitable decisions about the costs, inventories, workloads, and financial returns of your service operation.
Inventory Management
Tighten your processes to help increase operational efficiency across your business, improve customer service, and reduce inventory and distribution costs with Inventory Management in Microsoft Dynamics NAV. Increased automation and item tracking capabilities help you improve inventory accuracy and better match the goods you have on hand with customer demand.
Advanced Warehouse Management
Help you manage goods and space more effectively, reduce costs and waste, and gain control over warehouse operations. With access to real-time, accurate inventory data, your warehouse professionals save time locating items or performing physical inventories, sales representatives can keep tabs on stock availability, and buyers can maintain optimum stock levels while minimizing carrying costs. Directed pick/put-away processes, support for Automated Data Collection Systems (ADCS), also calling barcoding, and a variety of item tracking options, including first expired/first out handling (FEFO), can take your warehouse management to a new level of efficiency.
Project Management
Manage each phase of your projects with flexible planning, budgeting, and accounting capabilities that help ensure your business is profitable each step of the way. Jobs makes it easier than ever to put individual project decisions in the bigger context of your business success. A single view gives you visibility into your current and planned projects. With Jobs, you can understand the true costs of your projects and get an accurate and detailed view of profitability. Jobs gives you data you can use to identify market trends, take on the right projects, and avoid committing to projects that you can't staff or profit from.
Manufacturing
You can boost operational efficiency and effectively manage production, including production orders, bills of material, supply planning, and capacity requirements planning. Flexible processes and integrated information equip you to make accurate promises to customers, respond quickly to last-minute requests and changes, and take advantage of new business opportunities to help your business stay ahead of the competition. Any size company can benefit from Microsoft Dynamics NAV manufacturing capabilities. Growing businesses can streamline their manufacturing processes by taking advantage of a simplified manufacturing foundation that includes rapid visibility into work-in-process (WIP), support for order-by-order workflow, and the ability to implement additional functionality as business needs become more complex.
Schedule A Consultation Today!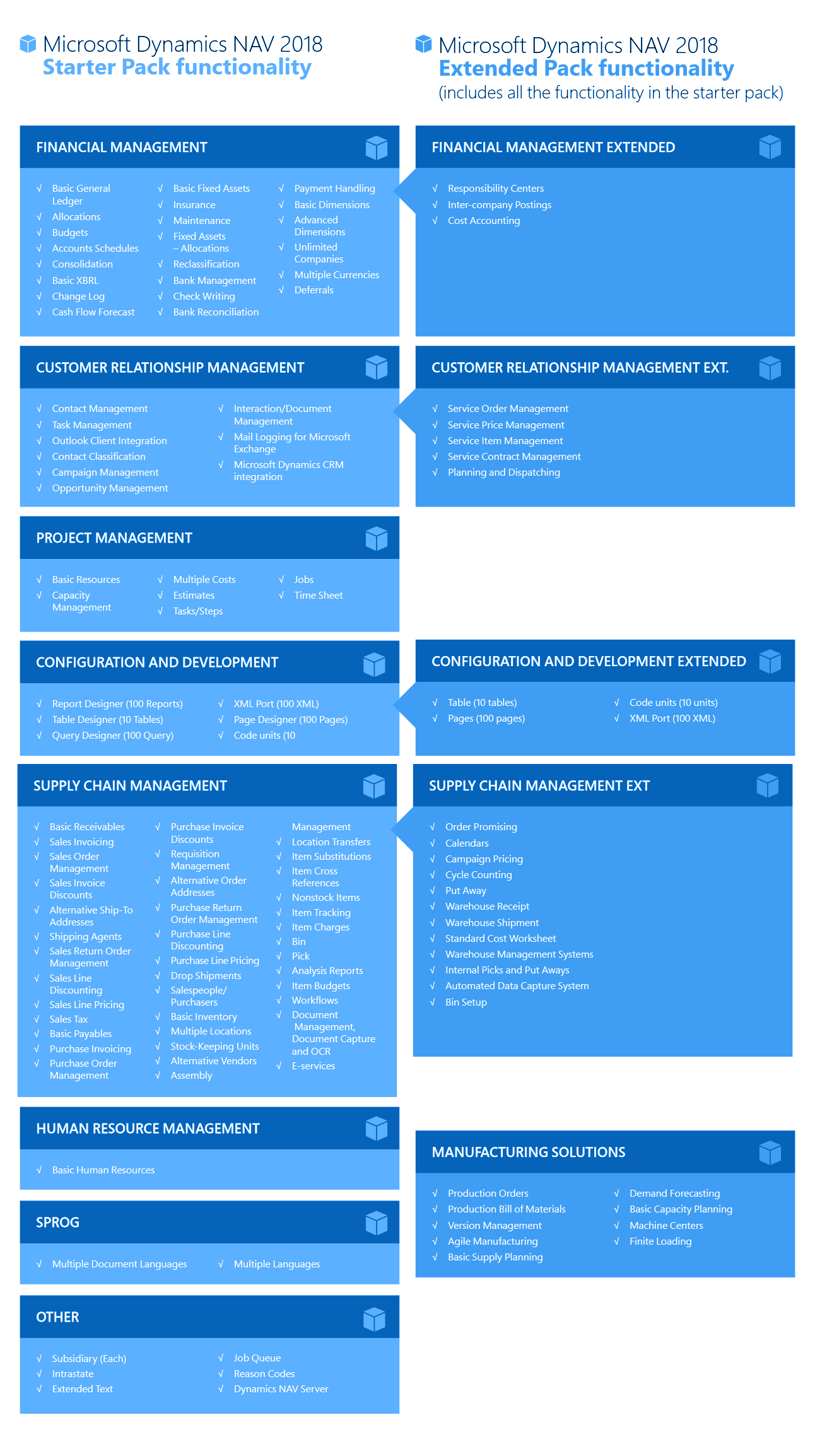 Locations Served
Harwood Consulting has been providing companies in the Tampa Bay area as well as nationally and internationally including the Caribbean and Cayman Islands with tailored business management resource solutions for accounting, ERP, human resources and payroll, fixed assets management, contact management, warehouse management and manufacturing since 1991.