Harwood Consulting's professional staff commit themselves to service with over 100 years of cumulative experience, knowledge and implementations to best suit your business solutions. Moreover, our friendly staff has the hands-on professional experience you need to provide not only accurate advice, but also the situational kind. What does that mean? It means that Harwood Consulting service staff have been through so many installations and trainings, there is almost nothing you can throw at them which they have not either experienced before or trained to handle.
Microsoft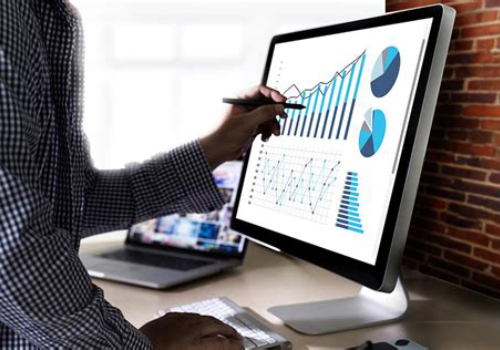 Accountmate
Combining Harwood Consulting's excellent reputation and award-winning products, our services team is here to help transition your company as a whole into the new enterprise software you need to run your business. Current services include:
Enterprise Solution training– we will physically come to your place of business and train your entire staff with the roles you assign them. Call for a free consultation, and learn how we can help you even if you did not purchase your enterprise solution from us.
Microsoft Silver Certified Partner– yep, we made it! Our engineering staff have taken and passed with flying colors the Microsoft Silver Certification exams giving us a step above the competition. Do your other enterprise solution companies offer that? Probably not!
In addition to the knowledge and experience of our MS Silver Certified engineers, they also speak plain English so talking to them is as easy as talking to one of our illustrious sales representatives. They are here to help and breakdown any sort of technical jargon.
The ability to not only work in unison with you and your entire company, but also the ability to provide support and communication at the deepest levels of business and technical language gives us the ability to provide the assurance your company needs when you need third-party support.
Our Mission
Our Mission is to provide quality solutions that provide efficient cost-effective business solutions. My organization has been providing companies like yours with tailored business management resource solutions for accounting, ERP, human resources and payroll, fixed assets management, contact management, warehouse management and manufacturing since 1991. The software solutions that comprise our portfolio are all industry leaders in their respective classes. The key difference is the expertise and experience of my staff. I've been fortunate to find truly remarkable professionals who understand business as well as software. They've contributed immeasurably to the success of Harwood Consulting and stand ready to do the same for your organization.
IN-DEPTH ANALYSIS
We ask all the questions and make the observations discovering the issues that make the possible decision to upgrade your ERP system. We then move on to design phase.
PROFESSIONAL IMPLEMENTATION
Following the DESIGN, the process is followed at each phase until the system is successfully live. This method of implementation provides error proof function across your business.
MANAGEMENT INFORMATION
With the accumulation of critical business information, we have several tools available to push the data back out to management allowing them make critical business decisions.
INTUITIVE DESIGN
Building from the ANALYSIS, we design steps both internal and external, to properly implement and upgraded your ERP system. This design keeps your business running efficiently.
PROJECT MANAGEMENT
During this process, success points are monitored and resources are allocated to make sure that the project follows a successful path, and adjusted for augmented as necessary.
BUSINESS PROCESS ENGINEERING
Our high level team of experts can help you make critical infrastructure adjustments to make your business more efficient and profitable while streamlining the way you do business.
ON-GOING SUPPORT
Once the IMPLEMENTATION is complete, we are still available to support your company and make any adjustments for long term success. Even legacy products not offered anymore.
PROFESSIONAL TRAINING
One step after IMPLEMENTATION, is our internal software experts pass their knowledge on to you so you too know how to use the upgraded system properly for your business.
CUSTOMIZATION
In addition to coming up with and implementing the agreed solution for your business, our engineers are also able to help custom fit your solution to your specific needs.
Schedule A Consultation Today!
Locations Served
Harwood Consulting has been providing companies in the Tampa Bay area as well as nationally and internationally including the Caribbean and Cayman Islands with tailored business management resource solutions for accounting, ERP, human resources and payroll, fixed assets management, contact management, warehouse management and manufacturing since 1991.